CYBORG PROTECTOR V.2 BUST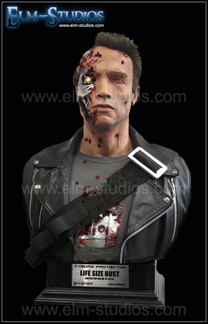 Price:
$1893
Inc. 25% Tax
SKU:
P1091944
Quantity:
Non-stock item
1:1 scale bust of our "CYBORG PROTECTOR". Hand made and finished with quality
paintjob. Bust made of resin foam filled with LED light installed in the right eye. Real hair and fabric clothing displayed on a wooden base with a metall plaque. The bust is about 23 inches tall including display base. Weight around 14 pounds, 7 kg. Takes about 2-4 weeks to complete after payment has been made.